I loved this novel, hands down no questions asked. The novel was incredibly real, with heavy topics and themes, yet hilarity, drama, and snarkiness. I don't know how the author managed to do all that in one story, but it created an incredibly relatable story that I could not get enough of.
The novel follows a neighborhood and its families, with a focus on four families all dealing with different, yet similar problems. The novel explores families, marriage, parenthood, and of course what goes on behind closed doors in other people's houses. Do we really know other people? I guess you'll find out.
This novel feels kind of like Real Housewives, except without the side of awful. I LOVED all of the characters, they were all relatable and just felt so
real.
That's really the best way I can try to explain this book and its characters: real; they felt like they could be my own next door neighbors.
The best part of this novel was its humor. It was so funny, the main character (the novel is told from various viewpoints) Frances was HILARIOUS. She had me cracking up, and she honestly felt like my spirit character. Somehow this author understood how many women feel and put it all into one amazing character, Frances. I cannot applaud that enough.
Overall, this novel was drama-filled, laugh-filled, and felt relatable and down to earth despite some of the themes it explored. I loved every minute with these characters and didn't want it to end!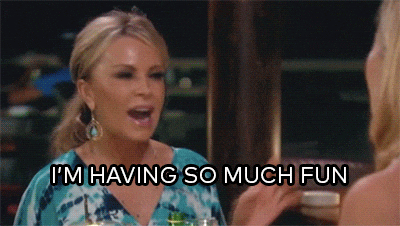 Overall rating: 5/5